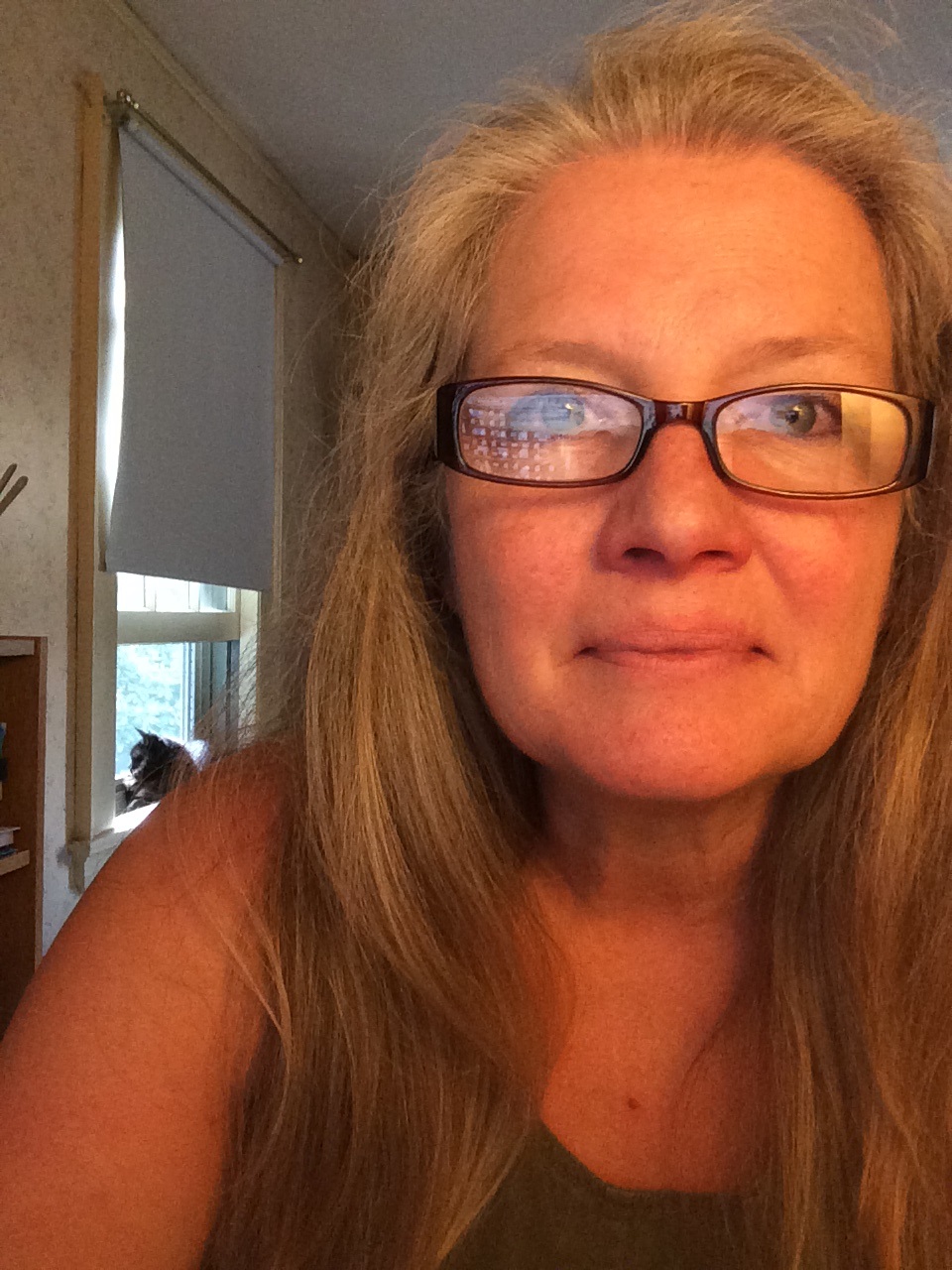 For this installment of "20 Questions and a Selfie," we catch up with Cindy Eastman, author, editor and teacher.
Cindy makes her home in Connecticut with her husband, Angelo, with whom she coordinates supervised visitation services for his counseling practice and anti-bullying training for the Anti-Defamation League. Cindy also teaches a writing course for adults at the Waterbury campus of UConn. Her book of essays, Flip-Flops After Fifty, proposes that making decisions gets easier after 50, but a bit of humility and lightheartedness are needed to ensure one's life gets easier, too.
You can connect with Cindy on Twitter @CLEastman and at www.cindyeastman.com.
Our 20 questions with Cindy start now:
1) What is your full name?
Cindy Eastman
2) What is your professional job title?
Author
3) Describe your organization.
Self-published author, editor and teacher.
4) Describe your surroundings right now.
Sunny & perfect CT afternoon outside my window, DinoTrucks in the background, courtesy of my grandson. Lucky to be able to work from home.
5) What was your first paid writing gig?
Besides writing for places I worked, I guess it's my book.
6) What was the last thing you wrote?
A post for my blog, Flip-Flops After 50
7) What is the next thing you plan to write?
A book about co-parenting based on my work in supervised visitation.
8) Finish this sentence: The ideal way to start my day is …
with a cup of coffee upstairs in my office. Everyone else has left for the day and I have the house to myself.
9) Besides your computer, what is sitting on your desk right now?
Some paper, a pen and a pencil.
10) So-called writer's block is no match for you! What is your antidote?
I write around it; lists, notes to people, ideas for other essays or articles.
11) Finish this sentence: I hate it when I read …
typos and mistakes in published books! Argh! Get an editor, people!
12) What are the most important tools, programs and systems you use for your work?
Paper, pencils, pens. Technology, Internet, writers groups.
13) First book that comes to mind? Go!
14) What are your favorite Internet/mobile apps and why?
FB, Twitter, Instagram—for the required digital presence & to stay connected. Author Central—for my compulsive need to check on book sales.
15) What have you always wanted to write?
A syndicated column.
16) What is your advice for aspiring professional writers?
Stick with it. I didn't publish my first book until I was 56 and it is the best thing I ever did for myself.
17) First famous writer who comes to mind? Go!
18) Finish this sentence: My favorite thing about being a writer is …
doing something I've always wanted to do. Do what you love, the money will follow (any day now…)
19) Pencil versus pen—who wins and why?
Hmmm…I love a nice Bic pen, but I can erase with pencil. Jury is still out on that one for me.
20) Finish this sentence: One word or phrase people will never read in my writing is …
"I was my parents' firstborn child and we lived in a small town in CT." I will not write a memoir.
Would you like to be featured in our "20 Questions and a Selfie" interview? If you're a published writer, we'd love to interview you. Click here to do your "20 Questions and a Selfie" now.
I want more stuff like this in my inbox.
An occasional email for writers, by writers, about writing.No Fields Found.

Hi! The staff here at Stuff Writers Like posted this nifty piece of content. We didn't give it a byline, because, well, maybe we didn't write it. But we do like it. Please allow us to take this opportunity to introduce ourselves. Stuff Writers Like is powered by a motley crew of writers, misfits and grammar deviants. They say you have to know the rules before you can break them. Or as Mark Twain said, "Get your facts first then you may distort them as you please." Stop by our About page and consider joining us. We don't bite—unless nibbling counts.

Latest posts by Our Staff (see all)