Editor's note: Entrepreneur, best-selling author and TEDx speaker Jeet Banerjee is an early supporter of Stuff Writers Like. After we did his 20 Questions and a Selfie, we invited him to do a guest post on building an online presence. He graciously agreed.
As an inspirational speaker on the side, I often get asked by people how am I so well known. How do I get these gigs and why have people heard of me before?
Some think I've spent hundreds of thousands of dollars to get my name out there, and some others have never questioned it at all. However, I'm happy to share my secrets of how I got my online presence out there without spending any money.
The Back Story



"I was 19, and it was a lot of money, so I instantly sold the business…"

(Tweet it!)
At 17, I started my first company. It was a multimedia agency where we offered web development, design, video production, and other creative services to businesses all around the world. At this time, I only worked on one thing—the brand that belonged to my company.
After two years of successfully growing this brand and getting it big enough, I got an offer from someone to buy the company. I was 19, and it was a lot of money, so I instantly sold the business so I could move on to my future plans.
Turns out, nobody knew who the hell I was. I thought I could raise money and get a team together for my next project in seconds—but nobody had heard of me. When I sold my company, I sold everything I had. That's when I knew I had to fix things.
Why An Online Presence Is So Important


See, I learned a very valuable lesson in life at the age of 19. A company can go bankrupt, get acquired or simply dissolve in months or years. Most people don't end up staying with one company for the rest of their lives, it's rather rare.
The one thing that sticks with you until the end of your life is your name. Why not work on your personal brand just as hard as you do your business brand?
That was my "AHA" moment. I had discovered a big secret in the entrepreneurial world. Grow your personal brand with your business brand so that you have something to follow along with you wherever you go. Now, I'm going to tell you how I did it.
Differentiate From The Crowds



"There are billions of people on the Internet; what are you going to do to make yourself different from the rest?"

(Tweet it!)
There are billions of people on the Internet; what are you going to do to make yourself different from the rest? I began researching other entrepreneurs who were my age to see how they were portraying themselves through social media.
I quickly found one big flaw. Everyone that was young like I was didn't seem to want to share their age or brand themselves as a young entrepreneur. They were all trying to hide their age and give off a very mature brand.
I thought to myself, I want to be different. I want people to remember me as the 19-year-old entrepreneur who's young, but also working on some amazing things. That's how I branded myself and until this day—it has worked wonders.
Put Yourself Everywhere


Many people think too long and hard about where they should create profiles. Instead, I just ran with it. Even if one extra person happens to see my profile or comes across the stuff I do, it's better than zero.
Thus, I decided to create a professional profile for myself on every social network or website I could think of. This gave me a large amount of distribution to new audiences that might otherwise not have seen my work.
Not only that, but I made sure to separate my personal life from my professional life on social media. I created multiple Facebook and Twitter pages so I could separate my friends and family from my business contacts.
Build A Place Where People Can Come Learn About You


My magical tool was my personal website,
www.JeetBanerjee.com
. I knew I had to do something with all of the traffic and eyeballs that would be seeing my profiles or words on the Internet.
I decided to create a website all about myself. I shared some of the projects I was working on, my story, my contact information, and I created a blog. In the blog, I had one goal. I just wanted to share the different things I learned during my journey as an entrepreneur with others.
That took off instantly. Instead of trying to write in a professional tone such as Entrepreneur Magazine or CNN, I was being very authentic. I was writing the way I could talk in real life, and people connected with me genuinely.
From there, I was able to write books, obtain speaking gigs, deliver a TEDx talk, and have been able to offer my services as a consultant/adviser to many startups and small businesses.
Conclusion


As you can learn from my story, I first had to realize that not having a personal brand was a problem. Once I realized that, I had to take the action steps mentioned above to build an online presence that would then benefit me.
I want more stuff like this in my inbox.
An occasional email for writers, by writers, about writing.No Fields Found.
Jeet Banerjee is a 22-year-old serial entrepreneur, digital marketing consultant, TEDx speaker and best-selling author. You can learn more about him at his
website
.
Latest posts by Jeet Banerjee (see all)
Show off your stuff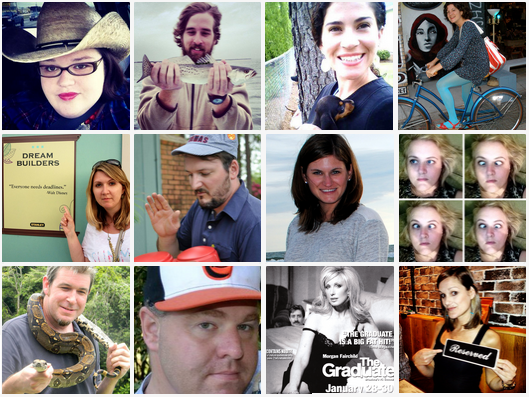 Create your free profile.
Error code: 32
Error message: Could not authenticate you.