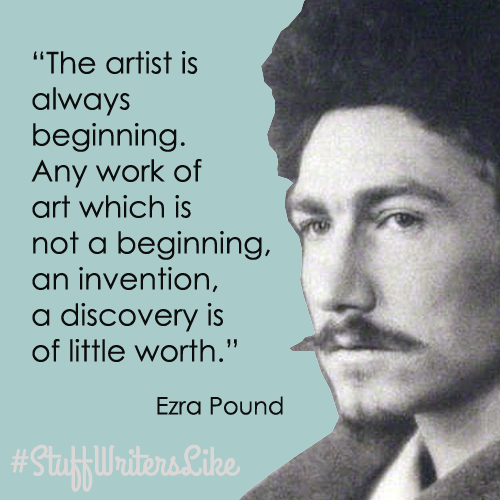 "The artist is always beginning. Any work of art which is not a beginning, an invention, a discovery is of little worth." (Tweet it!)

Ezra Pound
I want more stuff like this in my inbox.
An occasional email for writers, by writers, about writing.No Fields Found.

Hi! The staff here at Stuff Writers Like posted this nifty piece of content. We didn't give it a byline, because, well, maybe we didn't write it. But we do like it. Please allow us to take this opportunity to introduce ourselves. Stuff Writers Like is powered by a motley crew of writers, misfits and grammar deviants. They say you have to know the rules before you can break them. Or as Mark Twain said, "Get your facts first then you may distort them as you please." Stop by our About page and consider joining us. We don't bite—unless nibbling counts.

Latest posts by Our Staff (see all)