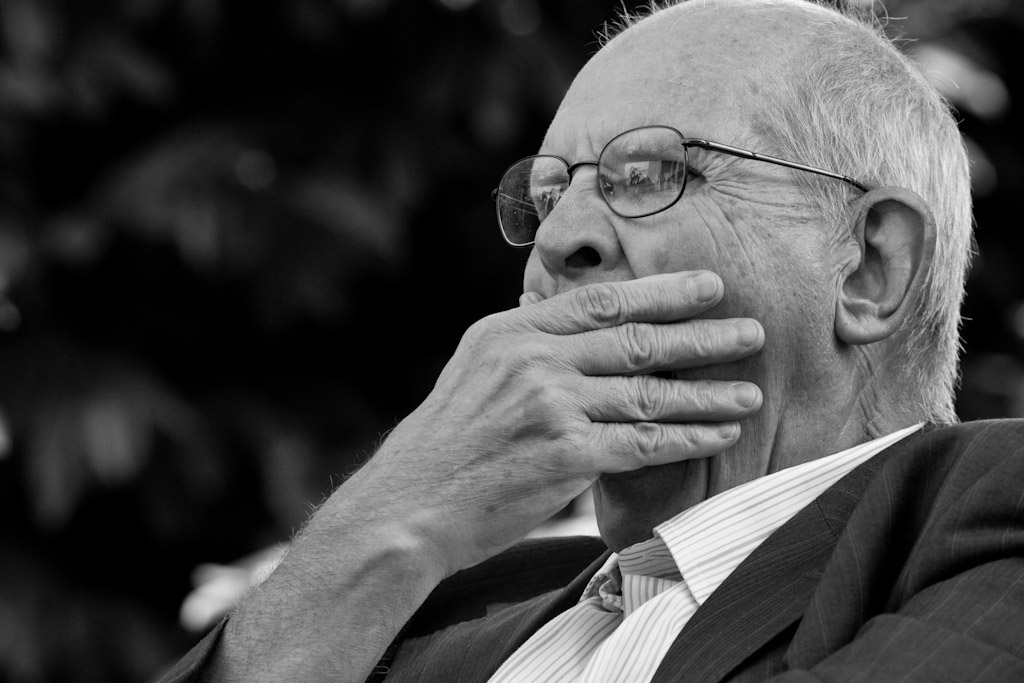 Do you remember the mail order days? What about the act of Congress it took to get your hands on the latest title from your favorite author?
Back before the Internet, before ebooks, before email, before smartphones, you had to wait weeks—months even—on your favorite writers' works to arrive in your mailbox. Ereaders weren't a thing. "Same-day delivery" meant picking it up yourself. And for older titles, the second-hand book market comprised your local thrift store, garage sales and library refuse racks. And who knows what you'll find there.
Take a brief trip back in time with me to the 20th Century …
If you can remember a time without Internet, this process is no-doubt familiar to you: You flip through a one-inch-thick catalog; find the next book in your favorite author's series; circle the product ID number; tear out the perforated insert; scribble your order details onto the form; fold it perfectly then stuff it inside an envelope with a couple bucks and a few coins; lick and stick a stamp; walk to the mailbox and place it inside; pull up the flag, then … wait … and wait … and wait.
This will especially ring true for you if you grew up in a rural area without a large bookstore. Maybe you saved your stamp and telephoned in your order instead.
Point is, three to four weeks later you've all but forgotten about Nancy Drew, the Hardy Boys, or whatever your flavor. You arrive home one day, and lo and behold, there's a book-shaped package with your name on it waiting on the door. You tear it open with excitement and instantly run to a quiet corner of the house to immerse yourself in the story.
A couple of days or weeks later, you finish the book … then start the long, arduous process all over again. You're lucky if you can read a book a month at this pace.
Anyone else feel like an orphaned boy wizard when @jk_rowling tweets other fans but not you?

— Johnnie Blue (@johnnieblue15) June 18, 2014
@AshleyCompton_ @Johnnie_Rowling OK, but only because of the Dobby eyes.

— J.K. Rowling (@jk_rowling) June 18, 2014
With such an instantaneous and direct connection to your favorite writers, could you image if you had to wait … and wait … and wait to read their latest work after it publishes? It would be unacceptable, right?
OK, now let's take a step back and look at how your audience receives your stuff right now.
Take a look around your website. Click from one page to another. Pull out your smartphone or tablet and click from one of your social media posts through to your website. If you're doing any pay-per-click, click through a few of your ads (just a few times to test the experience).
Each time you do this, count how long it takes for your website to load. If it's more than 6 seconds, you have a website speed problem. At best, your slow website is dramatically decreasing how long your readers stay on your site and read—and in turn, buy— your stuff. worst, your slow website is killing your writing business.
Sure, even though your traffic statistics show you have new and returning readers stopping by regularly—in reality, you very few regular readers. You're effectively taking your readers back to the 20th Century, making them wait … and wait … and wait to read your stuff.
But for what—to save a few bucks a month on cheap web hosting?
How much do you spend on your Internet each month? How much was your computer? Or that comfy desk chair? Or that writing conference and workshop you have your eye on? Or all that caffeine you consume while you write?
All are presumably to help you be a more successful, more profitable writer, right? So why are you skimping on the very thing that delivers your hard work to your readers—the very thing that impacts the performance of almost everything else you do?
Especially when it's very easy and affordable to speed up your website and provide the instantaneous experience your readers expect. And best of all, you can do it without changing anything else about your site. All the content, the design, the look, feel and function all stay the same—only a lot faster!
There are several highly technical steps you can take and plugins you can implement, but we'll save all that for another article. Today we'll cover the most important place to start when you want to speed up your website and take your online business to another level: Your web host.
After all, if you are publishing content on your website regularly, and you want readers to come back again and again, you are running an online publishing business. If you want your publishing business to be successful—even if don't sell a thing and success to you means lots of happy readers—you must have a fast web hosting service.
BlueHost, GoDaddy, HostGator are good solutions if you're just starting out. But if your website is more than a year old … if your traffic has plateaued … if you want Google to increase your prominence in its search results … if you want to get more press coverage and organic backlinks … if you want to capture more newsletter subscribers … if you want to sell more stuff … you should first start with your host. You need a host that can give you the kind of blazing-fast, industry-leading page load times your readers expect—at an affordable monthly rate that doesn't break your lean budget.
Sure, you could pay a professional SEO or website optimization team to revamp your website and speed up load times. But they still may never exceed the gains you can make by simply upgrading your host. Don't get me wrong, optimizing your website for speed is one of the best steps you can take. But your first step—THE fastest and simplest way to speed up your WordPress website—is simply getting a faster web host. But you have to find the right one for you. You have to choose one that specializes in your platform, has excellent customer service ratings, and guarantees its results.
If you're running your website on WordPress, you need to meet our partners at WPEngine.
In September 2015, about a year after StuffWritersLike.com soft-launched, we switched from GoDaddy to WPEngine, the undisputed speed leader in WordPress hosting. Overnight, we shaved a whopping 22 seconds off of our page load time. Yes, our average page load time had crawled up to an embarrassingly high 27.8 seconds—yikes! Now it's 5.45. We still have some work to do, but we're thankfully out of the load time black hole. Ever since, our traffic and time-on-site metrics have improved dramatically.
When we were just starting out, we could endure the slow load times as we developed the website and increased the size of our audience. But when it was time to get serious, we knew we had to upgrade web hosts.
If your business is anything like Stuff Writers Like, which runs on an ultra-lean budget, WPEngine, for just $29, is one of the smartest investments you can make. Why? Because you get instant results. It's worth every penny. Don't tell WPEngine, but they could charge more!
So if you want to speed up your website … if you want to have someone else handle everything for you … and if you want to get it all done TODAY … please check out WPEngine. I know you will get along just great. Click here to speed up your website, improve your Google ranking and more with WPEngine. There is no setup free and no contract required. They will even migrate your website for you for free and have everything done in just a few minutes. Plus, they offer a 60-day money-back guarantee, so if you're not satisfied with your increased speed and personalized service, then just let them know, and they will give back every penny you paid.
Now, I don't endorse a lot of products, because the fact is there are a ton of terrible web products out there with fancy façades—they look great from the outside, but they're not so easy and intuitive once you get inside. Not the case with WPEngine. In fact, it's the only WordPress host I recommend to freelance clients. Trust me, you'll love it. And if I'm wrong, you've risked nothing to give it a try. So click here to make your site a LOT faster today.
SPECIAL OFFER: I almost forgot to mention: If you are not technically inclined and you would prefer an expert web developer liaise with WPEngine on your behalf, our partners at CopywriterFactory.com have offered, exclusively for Stuff Writers Like readers like you, to manage your migration 100% free, plus give you a $29 rebate on top of any discounts you may qualify for from WPEngine. If you're interested, simply contact CopywriterFactory.com here, and don't forget to tell them we sent you!
I want more stuff like this in my inbox.
An occasional email for writers, by writers, about writing.No Fields Found.
Founder and President
at
Copywriter Brands, LLC
A former journalist who sold out for the less romantic but more sustainable world of online marketing, Gary created Copywriter Brands, including StuffWritersLike.com, to help writers connect with each other and the people who hire us—but also to reclaim his love for journalism and storytelling.
Latest posts by Gary Grimes (see all)