Do yourself a favor: Find your writing tribe! Whether they're online, in person, or ghosts in the attic, spending time and sharing creativity with other writers will push you toward your goals and keep things fun. Writer brains are different, and we need like-minded people to share our experiences with. Non-writers just can't understand the euphoria of finishing a draft or that close connection you have with your main characters. Having other writers around makes us feel supported and part of something bigger. Here are five types of writers to have in your tribe.
1. The Worker
This writer is working 24/7. They're always scribbling in a notebook or clacking away on their laptop, and being around them stirs up your energy and makes you want to be productive! This writer probably has a competitive streak and will as what your word count looks like at least once a day. If you don't have a solid answer ready, you're going to get that cocky smirk. And you'll definitely write more the next day!
2. The Encourager
Also known as The Ray of Sunshine, this writer keeps you feeling good about your work and yourself. They always have something positive to say and never seem flustered by the rejection letters pouring through the windows. You need someone around to tell you it's going to be okay and to keep your spirits high. In the end, we all need a little validation, and the publishing industry isn't exactly doling it out. This writer friend will keep you feeling good and churning out the words.
3. The Planner
What good is a writing tribe if you never see each other? We always need one writer who is great at planning and coordinating. This person gets everybody together at the coffee shop or in the chat room. They plan online hangouts and video calls, and they're the first one to point out when somebody hasn't been checking in. The Planner keeps the whole group accountable and together. They're the tape that holds the entire tribe together.
4. The Muse
This writer has all the creativity. They are your go-to person when you're stuck on a plot point or can't get the creative juices flowing. They're the perfect sounding board, and they always push you to think outside the box.
5. The Business Brain
Yeah, writing is a business, but not all of us are hardwired for bar graphs and self-promotion. This writer has an analytical mind to go with their creativity. They know how to transition from creator to salesperson, and they're the first person you turn to when you need to know how to get your book out there and build a readership. They know all about tax write-offs and distribution costs, and you make sure to consult them before you self-publish. This can be a tough person to find, but once you do, make sure you add them to your tribe!
Once you've assembled your writing tribe, keep them close. They're indispensable. They'll be there for you when no one else is. With them, you'll never have to explain why you're crying after killing off a character or why you're so excited to be accepted by a major publication. They get you. Who could ask for more?
Photo by kellywritershouse
I want more stuff like this in my inbox.
An occasional email for writers, by writers, about writing.No Fields Found.
Victoria was born and raised within sight of the Smoky Mountains. She loves any place you can still see the stars and constantly struggles with (and sometimes succumbs to) the temptation to write "ain't" and y'all." To connect with or hire Victoria, visit her website,
VictoriaGriffinFiction.com
Latest posts by Victoria Griffin (see all)
Show off your stuff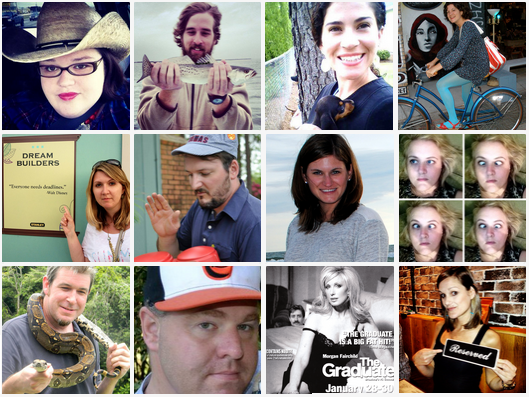 Create your free profile.
Error code: 32
Error message: Could not authenticate you.