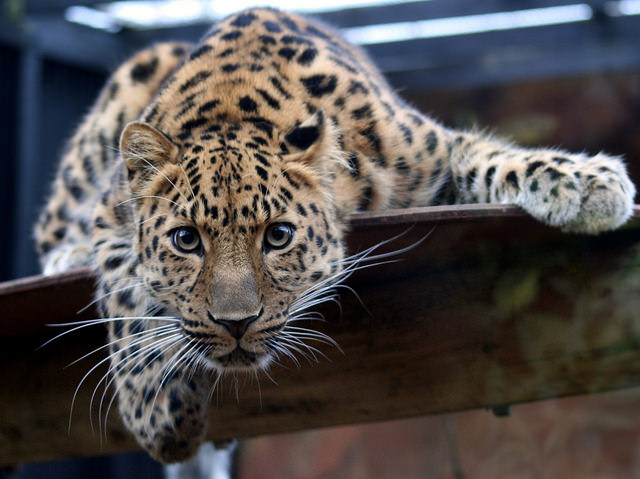 My copywriting mentor says it all the time: "Don't let perfect be the enemy of good."
Now, some people misunderstand him, thinking he's suggesting settling for less, what's already done, the status quo. That could not be further from the truth.
What "don't let perfect be the enemy of good" means is, having a grander plan in play does not justify sidelining the good work you have already done. Now, this general life advice can mean different things to different people in different situations. However, here's how I choose to apply it to both my creative and business endeavors (which often go hand-in-hand):
"Don't let perfect be the enemy of good" means take advantage of the gains you have already made; implement the systems that are already working; make iterative improvements; and let audience feedback fine-tune your work.
In other words, you can always find room for improvement, so don't delay action for the fleeting sake of perfection. In most cases, you shouldn't let your long-term vision overshadow your opportunity to take action now. Why? Because tomorrow will produce an opportunity to improve your work. The next day will produce yet another opportunity. And so on. Before you know it, you have delayed finishing and selling your work several weeks, months, even years—always chasing the next important improvement "needed" before launch.
Listen, the market place moves fast, and your audience moves faster. You will never achieve "perfection"—whatever that is—so why not redefine "good" in your mind as "perfect for now"?
Take, for example, a company I know of that's delayed launching its new website for almost seven years now. That's seven years of missed opportunities … seven years of lost profits … seven years of motivating your staff to stay excited about what's next … seven years of explaining how the new website is vitally important to the future of the company, yet not quite important enough, apparently, to implement as soon as possible.
After all, if the next big thing is so great, then why no haste to implement it?
"By the time you get your new website, you'll need a new website," I joke with them.
Now, I'm not saying this is the case in my example, but some larger companies have internal issues—egotistical, inexperienced or out-of-touch stakeholders; outdated leadership structures; insane bottlenecks; and complicated, top-down approval processes—which means some of these issues may need to be addressed before successfully implementing a better model.
But if you're a small business owner or freelancer like me, what's your excuse?
How do you avoid this vicious cycle of unproductivity?
Software developers have an answer that you can apply to your creative business: Apply the agile methodology.
Some of the biggest, most reputable companies in the world use the agile methodology, and you can too—even if you're not a developer.
If you're an artist, blogger, content marketer, copywriter, designer, photographer, social media manager—if you create things for a living and even if you work for yourself—the agile methodology may be a good fit for you.
Look around at the biggest, fastest-growing companies of the past decade: Apple, Facebook, Google, Salesforce, the list goes on and on. They indeed have macro-level agendas in play, but they also take every opportunity to release and monetize their projects in iterative phases. They are never truly "done" creating, improving, optimizing, perfecting. Even bestselling authors release 2nd, 3rd, even 4th editions of their once "perfect" work. And their customers love them for it. Why?
Because customers of companies who use the agile development model know they can:
Receive the latest and greatest features and functions as soon as they become stable for use.
Provide input on improving the current version as well as its future iterations.
Receive ongoing updates directly from the development team, such as bug fixes, security updates and UX improvements.
Trust the company to release new versions on a timely, priority-driven basis.
You've no doubt heard the old adage that once a state-of-the-art technology hits the market, its manufacturers have already produced the model to replace it. It's true of everything from computers to smartphones to refrigerators these days. Yet you still own them, right? Knowing something better will come out later may delay your purchase for a brief period of time but not forever. Otherwise, you would still be using your Razr phone from 2004.
So now you know why the agile model is preferred by customers. How about companies? Why do many of today's top companies utilize the agile approach?
Because companies know they can:
Harvest demand from its customer base easier and faster like turning on a faucet.
Engage with their customers more frequently and with more predictable outcomes.
Leverage each new improvement for new sales, cross-sells and upsells.
Gather and implement invaluable customer feedback in real time so they will never go down the wrong path for too long.
Let's face it: Times have changed. No more hitting the bestseller list and living off a decade-long promotion wave. No more getting published in a major magazine or journal and locking down speaking engagements and consulting gigs for the rest of your career. Now that literally anyone has access to a publishing platform, those days are over. Today you have to always be hustling, because more than ever before there's someone out there trying to eat your lunch.
So as you are running your small business—especially if you are a writer where the traditional publishing model would have write your book, pitch it to publishers, get it edited and get it published (all before leveraging it for sales or getting much-needed feedback from potential buyers)—think about ways to upend that model where it makes sense to do so.
For example, if you're writing a book, ask yourself a few questions like:
Would using an agile approach, such as writing my book in my blog, help me build a larger following to which I could then promote my book when it's complete?
Would I grow my readership larger and faster if I released full or partial chapters in an exclusive email newsletter or private Facebook and LinkedIn group?
Would stretching my track record of influence help me strengthen my position as a thought leader in my niche?
Would publishing frequently and consistently help me engage my fans and keep me at the top of their minds between published works?
Would the accessibility to feedback from fans and followers keep me accountable and motivated to continue?
Would a closer connection to my readers and vice versa provide a more intimate, deeper level of trust, thereby increasing customer loyalty and making my work more profitable as a result?
Would working in phases give my readers reason to visit my website and social networks more frequently?
Would publishing in sections allow me make money from my book even before it publishes?
Would building my authority and growing my tribe before I publish free me from the bonds of traditional publishing ?
More likely than not, the answers to some or all of these questions—once you put them into context with your business—is yes.
So if you want to "finish" your work and monetize it faster, apply the agile methodology to your next creative project or better still, your entire business model.
Do you use the agile methodology or a similar iterative approach in your work? Leave us a comment and tell us how you do it, what we got wrong, and what we left out.
Do you want to apply the agile methodology to your work but need some help on the strategy, technology or implementation side of things? Connect with our sister company, the Copywriter Factory, for a no-obligation estimate on anything from a new website to a semi-automated email newsletter to a full-on, multi-step conversion funnel.
[Writing Contest update] One week left for entries. Learn more here.
I want more stuff like this in my inbox.
An occasional email for writers, by writers, about writing.No Fields Found.
Founder and President
at
Copywriter Brands, LLC
A former journalist who sold out for the less romantic but more sustainable world of online marketing, Gary created Copywriter Brands, including StuffWritersLike.com, to help writers connect with each other and the people who hire us—but also to reclaim his love for journalism and storytelling.
Latest posts by Gary Grimes (see all)