Elsabé Welman
Mrs
Published Author and Artist. Love South Africa.
Middelburg, Eastern Cape
|
9 years as a writer
Bio
Although Elsabé gypsied between rural and city living over the years, she now flourishes in the peacefulness of the Karoo. Writing started as a part-time passion in 2014, but changed to a fulltime enjoyment since 2021. Since 2015 she has published 4 books. One of these was named runner-up in a novel competition with a wonderful review from well-known youth author, Maretha Maartens. Two short stories have been awarded as winners of the Afrikaans Youth Fantasy and one short story has been included in a collection of short stories.
..
Elsabé's work is known for a combination of romance and suspense in a captivating writing style. Besides writing, she enjoys painting, different forms of art, and of course, reading.
Who I've written for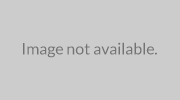 My Stuff