Twitter is the water cooler for writers. It's where we go to socialize, procrastinate, and encourage each other. While every writer is crazy in their own special way, you may come across a few types of writers on Twitter:
1. The Word Count Crusher
This Twitter writer posts tweet after tweet about nailing insane word counts. "Wrote 10k words before breakfast this morning." You'll often find them hanging out at #writingsprints or #5amwritersclub. If you want to get some writing done, this is the person to follow. Seeing their tweets in your news feed will have you whipping out your manuscript and trying to keep up.
2. The Procrastinator
This person's tweets usually begin with, "I should be writing, but…" The lure of Twitter is too much for them to resist. They write a few words and then long on to see what crazy things are happening in the Twitterverse. If you ask them how their writing is going, you'll likely receive some iteration of, "Well, it was going great, but then I started watching some cat videos."
3. The Writer-Friend Seeker
This writer is all about the community. They want to talk writing and make friends who understand what life is like for a wordsmith. They tend to frequent #writerslife, and you'll know them by the large number of emojis they use when they connect with something you tweeted. Don't write them off, though. This writer makes a great beta and an even better friend when you need someone who understands the exact feeling elicited by that pile of rejection letters in the corner.
4. The GIFer
This writer believes firmly that if a picture is worth a thousand words, a GIF is worth a million. Every tweet is accompanied by a GIF, and many of their responses contain no words at all. They frequently enter GIF wars, going back and forth with other GIFers until they have exhausted their pop culture references. Following GIFers can be very dangerous for Procrastinators.
5. The Tweet-Novel Writer
This person is head-over-heels in love with Twitter's 280 character rule. They use every last character, and you'll often find them stringing together tweets to tell a nice, long story. Brevity is not their cup of tea, and they're not afraid to share every last thought with the world.
Twitter Writers: Catch 'em All!
Next time you're wandering around Twitter, see if you can spot all five types of writers. Have you seen other types of writers in the Twitterverse? Leave us a comment with your sighting. Now close your browser and get back to writing.
I want more stuff like this in my inbox.
An occasional email for writers, by writers, about writing.No Fields Found.
Victoria was born and raised within sight of the Smoky Mountains. She loves any place you can still see the stars and constantly struggles with (and sometimes succumbs to) the temptation to write "ain't" and y'all." To connect with or hire Victoria, visit her website,
VictoriaGriffinFiction.com
Latest posts by Victoria Griffin (see all)
Show off your stuff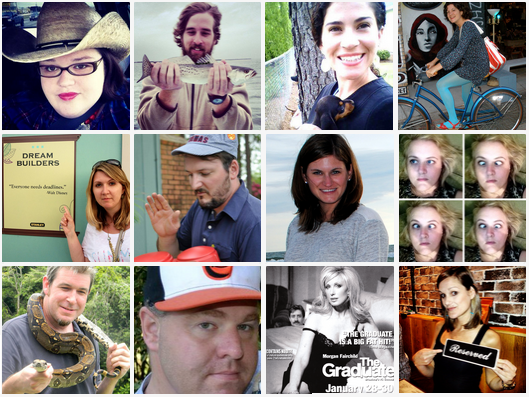 Create your free profile.
Error code: 32
Error message: Could not authenticate you.