Writers are busy people. We're often trying to fit three days' worth of work into twenty-four hours, and staying organized is imperative. But we're creative, too. And sometimes we need other outlets to express ourselves. Bullet journaling helps us do both, and all you need is a blank journal and a pen.
This infographic is part of a wonderfully in-depth article by Kim Alvarez: "Thorough Guide to the Bullet Journal System." In her article, Kim gives us all the information we need to begin bullet journaling. After that, it's up to us to personalize our journal and take it to the next level!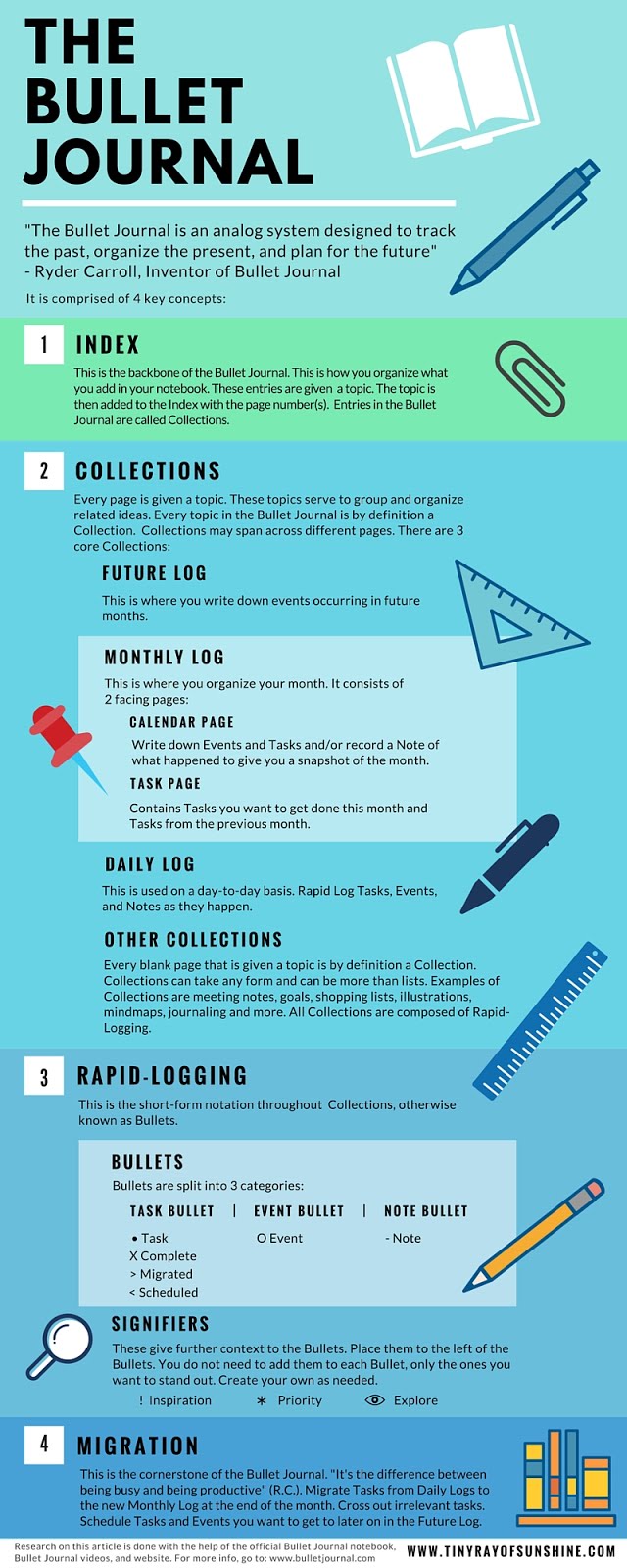 I want more stuff like this in my inbox.
An occasional email for writers, by writers, about writing.No Fields Found.
Victoria was born and raised within sight of the Smoky Mountains. She loves any place you can still see the stars and constantly struggles with (and sometimes succumbs to) the temptation to write "ain't" and y'all." To connect with or hire Victoria, visit her website,
VictoriaGriffinFiction.com
Latest posts by Victoria Griffin (see all)