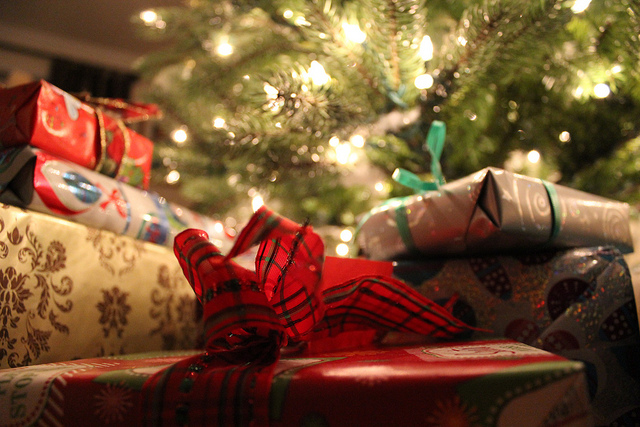 The holidays are right around the corner. You—being the procrastinator you are—are probably wondering what to get that special writer in your life. You can't wrap the perfect story idea so you find yourself at a loss.
Don't worry. I'm here to help.
These gifts will make your writer smile and will keep your name out of his or her next story. Because let's be honest—that never ends well.
1. Coffee of the Month Subscription
Writers run on coffee, and the same old blend gets boring quickly. Gear Patrol put together a list of the best coffee subscription services. Perfect for the writer too engrossed in his or her story to make it to the coffee shop!
For Young Adult readers of all ages! Each Owl Crate box includes a hardcover YA novel and bookish keepsakes.
If you happen to know a writer who does not use this software, you'll be the hero of the year for gifting Scrivener.
This button is suggested for crazy coworkers, but every writer can attest that unruly characters are just as difficult to deal with. Great for a gag gift or for a stressed writer who needs a laugh.
Writers need technology, but we love books so much more! BookBook transforms your phone or Mac into an antique book so you have the best of both worlds.
6. Books on Writing
I can't get my friend another book, you say. But what about a book on writing? Every writer will appreciate On Writing by Stephen King or a Descriptive Thesaurus.
7. Antique Typewriter
Every writer I know has at one point dreamed about writing on an antique typewriter. This gift will thrill and inspire your writer-friend!
8. A Bookish Trip
Experiences are fodder for writing. Take your bookish friend to the Sylvia Beach Hotel, where each room is modeled after the work of a different author, or on a literary pub crawl, like this one.
9. Herbal Tea
Sometimes our stories keep us awake. Help the writer in your life relax their word-filled mind with some herbal tea like this Happily Ever After blend.
10. Notebooks!
It is 100% impossible for a writer to own enough notebooks. Casually bring up notebooks in conversation with your writer to gauge his or her taste. (But be prepared to have at least a fifteen-minute conversation about notebooks—we get excited.)
Combing gorgeous jewelry and literature? You cannot go wrong with this gift.
12. Mugs on Mugs
A writer must have an assortment of mugs. Big ones, little ones, coffee mugs, tea mugs, hot chocolate mugs. Mugs that can double as soup bowls. Find one with a cute saying, and you're golden.
Clothing you can read! There's not a writer in the world who wouldn't love to open a package with a Litograph tee-shirt.
Not sure about your friend's taste in books or what they already own? Buy them a Book of the Month subscription! They get to choose from five books each month.
No matter what you give your writerly friend, make sure you wrap it with care and include a nice note. They're sure to love it!
Happy holidays, everyone!
I want more stuff like this in my inbox.
An occasional email for writers, by writers, about writing.No Fields Found.
Victoria was born and raised within sight of the Smoky Mountains. She loves any place you can still see the stars and constantly struggles with (and sometimes succumbs to) the temptation to write "ain't" and y'all." To connect with or hire Victoria, visit her website,
VictoriaGriffinFiction.com
Latest posts by Victoria Griffin (see all)
Show off your stuff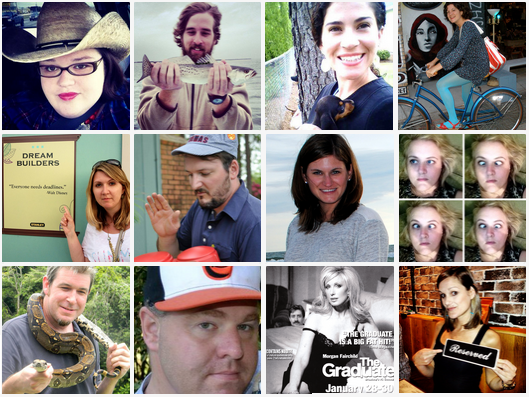 Create your free profile.
Error code: 32
Error message: Could not authenticate you.